Hair does not have it easy. Constantly pulled while combing or washing, dried with hot air, treated with straightener… On daily basis we do not even realise how many everyday activities contribute to damaging hair structure. Effects are disastrous. Dry, brittle streaks, that are prone to falling out, frizz, are matte and rough.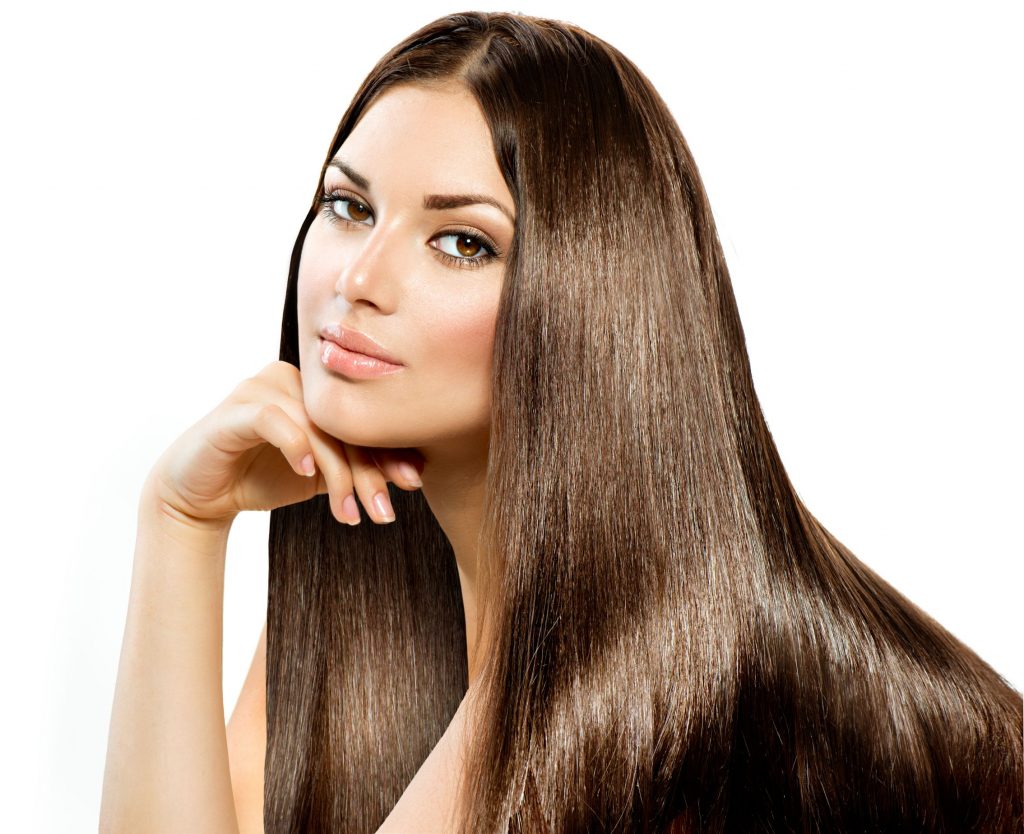 Later on it is difficult to restore them with gloss and healthy appearance, even more if while choosing hair care cosmetics you do not go with reason, but with a commercial or opinion of others. Then you never read product's composition and do not even realise that this inconspicuous shampoo or hair balm can grant you only more damage.
To provide hair with total conditioning you have to realise one simple thing about what is harmful and what helps them. This article will help you understand why hair are damaged and how to restore their health and gloss.
WHAT IS HARMFUL TO HAIR?
Pulling – both during combing and towel drying after a shower.
Frequent wearing tight bun or ponytail. Hair are then being pulled and their bulbs weaken – sometimes even to the point where hair loss appears.
Hot air of blow dryer, straightener or curler are pure destruction to the hair.
Unfavourable impact of atmospheric factors. Hair do not like extreme weather. The sun, freeze, wind or rain are very damaging and weaken the entire hair structure.
Bad diet and general unhealthy life style: poor diet, alcohol, cigarettes.
Stress – because of it, the entire body is sick. It can be observed on skin and hair.
Wrong cosmetics full of chemical compounds, that cause processes appearing on scalp to not be regular. You need to remember that too large amount of alcohol in cosmetics is also harmful.
WHAT IS HELPFUL TO HAIR?
Delicate, natural products, that take care of not only hair, but also scalp. Only complex treatment can provide looked-for results and regenerate hair. Healthy hair are mostly based on well taken care of scalp and strong hair bulbs.
The perfect regenerating and strengthening products for hair are natural oils. The market is full of them and you can easily find something for your hair. Macadamia oil, argan oil, coconut oil, almond oil, sunflower oil, castor oil, olive oil… the list is endless.
Natural oils are used for hair oil treatment. It is hair care treatment where you apply oil on dry or damp hair and rinse it after specified time (at least an hour). The more frequently performed oil treatment and the longer kept oil on hair, the better effects are going to be provided by the treatment with natural oil.
In vegetable oils best is that they do not contain any chemical compounds. These are 100% natural and take care of hair shaft, but also scalp. Oils will deal with all problems, like oily hair, dry scalp or even dandruff.
Hair oil treatment should become fixed part of your hair care routine. Even if your hair are not very damaged, you will ensure them with protection they require.