You certainly heard of hair oil treatment. It is lately very popular treatment, that in brilliant way regenerates hair, strengthens them, rejuvenates, provides gloss, colour and elasticity.
Hair oiling is obviously made with help of right hair oils. It is simple in execution: chosen oil apply on dry or damp hair, then after given time rinse it.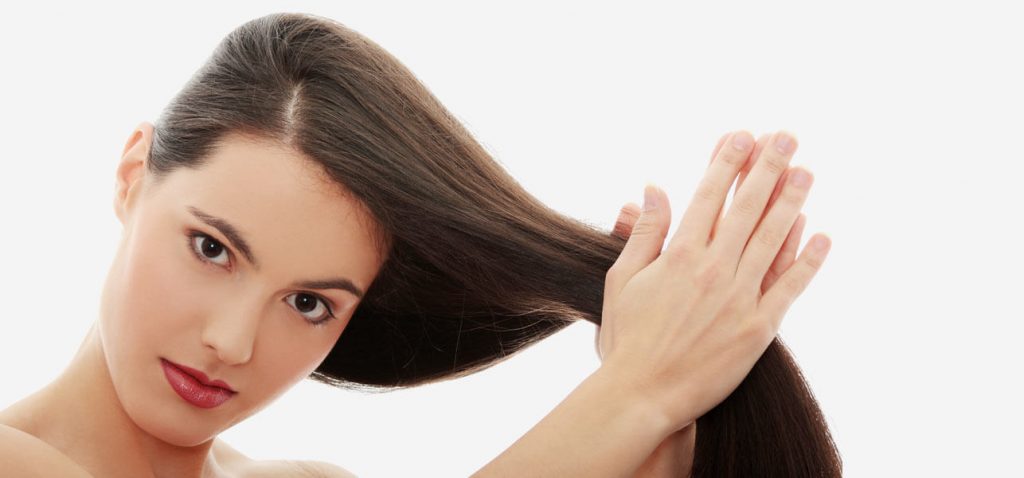 As far as hair oil treatment is not that complicated, insofar rinsing oil is often performed incorrectly. This causes oil to either not work on hair like it supposed to or expressively weight hair down.
Below are presented the most important rules and guidelines concerning rinsing oil after hair oil treatment.
1. For hair wash after hair oil treatment use delicate shampoos, deprived of chemical, clogging substances, strong detergents, parabens, harmful silicones and substances like SLS or SLES. All of them disturb work of scalp and properties of hair oil. Choose products based on natural ingredients. These may be either ecological shampoos or just cosmetics for children.
2. When washing hair, try massaging scalp, so that skin would remain perfectly clean. If after first wash, you can still feel oil residues on strands, just repeat the hair wash. It is important because residues of oil can cause weighting down and hair will not look too good.
3. The more precise you apply oil on hair – the easier it will be rinse it. During hair oil treatment try evenly cover each strand with it as well as the scalp. Prior to the application thoroughly comb out the hair. If oil will not cover streaks evenly – you can later experience some issues concerning its rinsing off the hair. Remember also that you shouldn't use too much oil.
4. Before you rinse oil – apply on hair, mask or lotion. This will emulsify the oil and make it easy to remove. Attention, when choosing hair conditioner or mask applies the same rule as for the choice of the shampoo: these must be as natural and mild as it is possible, free of parabens and chemical substances.
Good Luck with hair oil treatment and rinsing the oil!